Make a booking today with Escorts, Babes or Adult Services | Langtrees.com New Zealand
Free Advertising for escorts, sensual massage, brothels, AMP, Independents in Australia & New Zealand


Discover the finest independent female escorts near you. On Langtrees.com directory, explore the largest selection of verified, elite, independent, private escorts, brothels, escort agencies, massage parlours & adult services in New Zealand.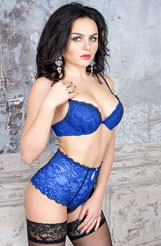 OUR ADVERTISERS
Green Eyed Brunette
Receive 10 X More
Phone Calls
What are you waiting for? Start advertising TODAY!
ALL Advertisers are given a $300 Voucher for each account they create.
You can use this voucher for your subscription & green light purchases.
Free Advertising will be extended until February 14th 2024! So don't delay!
If your account runs low just SMS 0481 847 888 with your Advertiser Name and we will top up your account.
FREE Advertising | Australia & New Zealand
• Create an account - login and start to advertise right away
• Quick & Easy - Once you have an account, you can promote your adult business, Agency (many categories) or if you are Independent, then you can promote yourself instantly.
• Post your profile - Get eyes on your profile quickly. We even allow you to advertise websites and social media links.
• Add-ons - You can add numerous images, voice, videos and so much more to your profiles.
• The Green Light! - This is a "Boost" for your profile to go straight to the top of the page hourly.

Categories for Independent Escorts & Individuals…simply click below to see all of the categories on offer:
Asian AMP Girls | Asian Independents | BBW | BDSM | Erotic Relief | Escort | Independent Escort | Male Escort | Remedial Massage | Stripper/Waitress | Sugar Babes | Transsexual | Virtual Sex |

Categories for Agencies & Business'
Agency | AMP | Establishment | Gay Venue | Remedial Massage | Massage Studio | Services | Virtual Sex | Work with Us |